I don't post on Tuesdays. Not any more. However, it completely slipped my mind that I'd agreed to take part in an author's cover reveal.
#slapsforehead
So, my A to Z Challenge offering for the day will be for you to think about BOOKS. All sorts of books. And, in keeping with my Pinterest theme, here's a few Pinterest Boards about BOOKS:
board 1
,
board 2
, &
board 3
! If you'd like to include this author's shiny new book, all the better.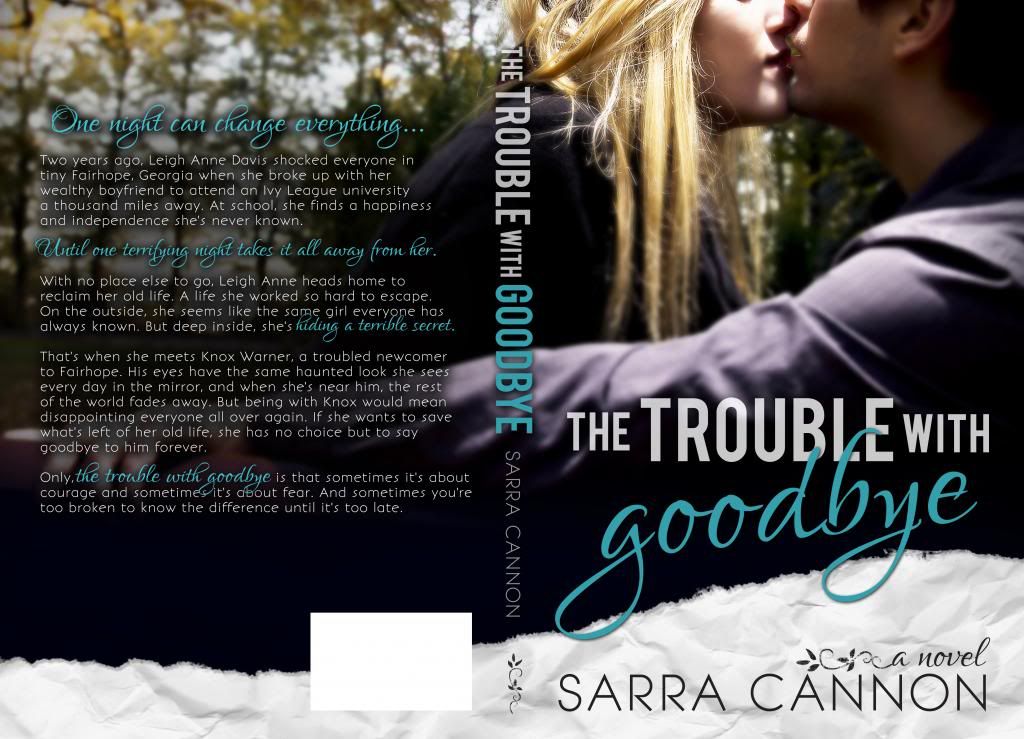 Title: The Trouble With Goodbye
Author: Sarra Cannon
Genre: Contemporary Romance
Age Group: New Adult
Expected release: May 2013
One night can change everything…
Two years ago, Leigh Anne Davis shocked everyone in tiny Fairhope, Georgia when she broke up with her wealthy boyfriend to attend an Ivy League university a thousand miles away. At school, she finds a happiness and independence she's never known.
Until one terrifying night takes it all away from her.
With no place else to go, Leigh Anne heads home to reclaim her old life. A life she worked so hard to escape. On the outside, she seems like the same girl everyone has always known. But deep inside, she's hiding a terrible secret.
That's when she meets Knox Warner, a troubled newcomer to Fairhope. His eyes have the same haunted look she sees every day in the mirror, and when she's near him, the rest of the world fades away. But being with Knox would mean disappointing everyone all over again. If she wants to save what's left of her old life, she has no choice but to say goodbye to him forever.
Only, the trouble with goodbye is that sometimes it's about courage and sometimes it's about fear. And sometimes you're too broken to know the difference until it's too late.
About the Author
Sarra Cannon grew up in a small town in Georgia where she learned that being popular always comes at a price. She is the author of the young adult paranormal Peachville High Demons series, which she first began self-publishing in October of 2010. Since the series began, Sarra has sold over 120,000 copies and recently signed a contract with Sea Lion Books to create a graphic novel adaptation of Beautiful Demons, the first book in the series. Sarra lives in North Carolina with her amazing husband, her new baby boy, and her teeny tiny Pomeranian, Snickerdoodle.
I apologize for not surfing the blogosphere and visiting your posts, today, but I hope to see you tomorrow!!